Independent Learning Tasks (ILT) expectations here at Wingfield Academy.
We are highly ambitious for our students and know the best way for them to be successful in their academic studies is to continue their hard work outside of their time in lessons.
ILT teaches students to be responsible for their own learning outside of the classroom and provides students with the opportunity to:
Improve retention and retrieval of knowledge especially key facts
Manage their time effectively
Build confidence and resilience in learning
ILT also teaches students that it is their responsibility to seek out guidance / support to ensure ILT is completed to a high standard that students can be proud of.
All ILT will be assigned on Google Classroom.
Students should log onto Google Classroom and find their ILT tasks either by going into each subject classroom or by using their to-do list on Google Classroom
Read the ILT instructions set by their teacher
Once completed forward back to your teacher or hand-in on the due date in person, details on this will be provided in the ILT instructions.
Google Classroom Guidance Videos
Schedules
Year 7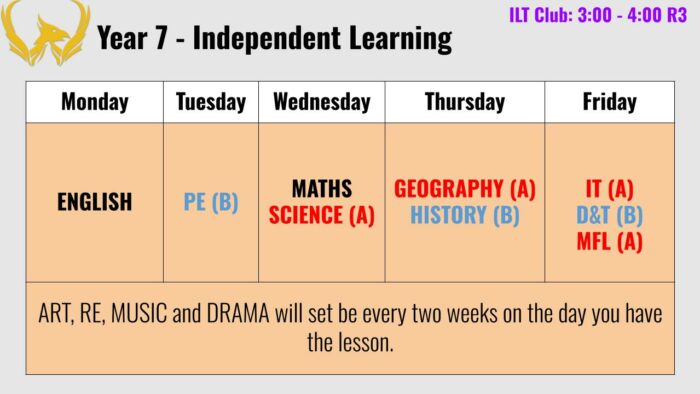 Year 8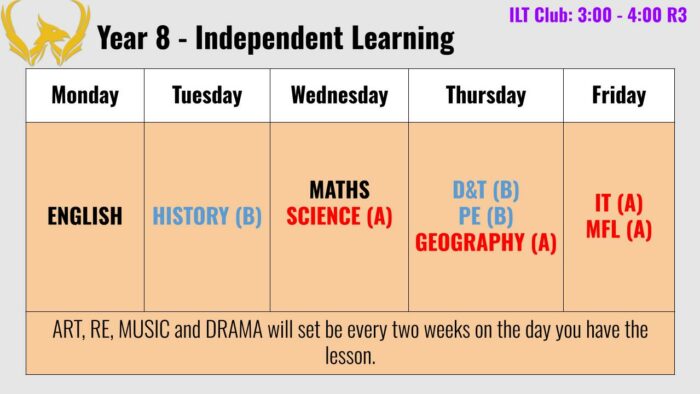 Year 9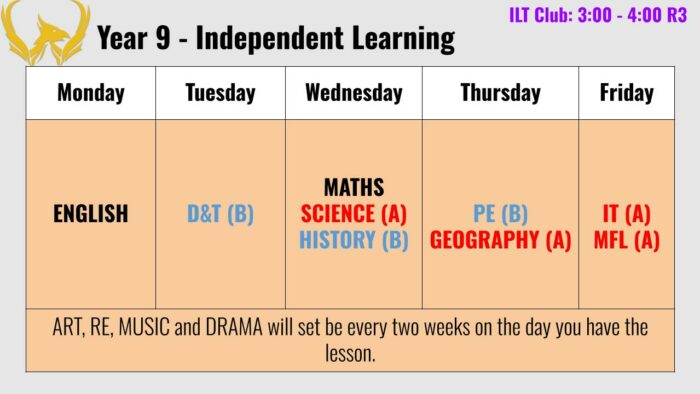 Year 10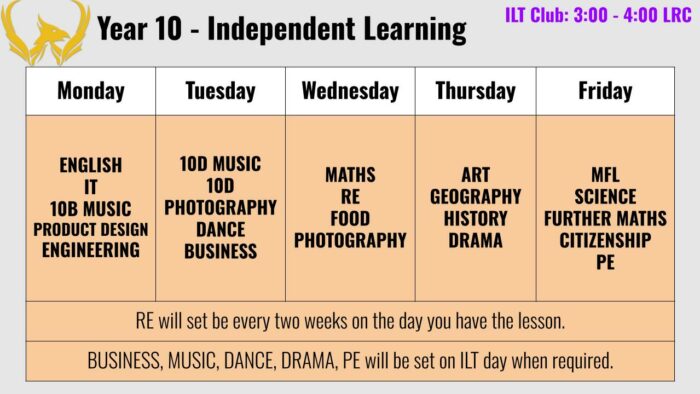 Year 11